Wine OFF the Fox – Sept. 1 and 2
Details
---
Date: September 1
Time: 5:00 pm – September 2 7:30 pm
Series:
EVENT SCHEDULE
Sept. 1:
5:00 PM Entry for VIP Ticketholders
6:00 PM Entry for all ticketed guests
6:00 – 8:30 PM The PriSSillas
Sept. 2:
1:00 PM Entry for VIP Ticketholders
2:00 PM Entry for all ticketed guests
3:00-5:00 PM Serendipity
5:30 – 7:30 PM The Jersey Girls
Shades of pink….WINE! In recognition of Breast Cancer Awareness, Wine OFF the Fox will take place on Friday,
September 1 and Saturday, September 2. Last year's inaugural event was so popular, we've added another day. Wine tasting and live performances from all-female bands will be featured on Labor Day weekend at Oswego's Venue 1012. Plus, a portion of the event proceeds benefit local organizations that provide breast cancer services and support.
Select and sip from more than 18 varieties of wine including blush, white and red; seasonal craft beer from Oswego Brewing Company; and non-alcoholic beverage options. Bring your own picnic and relax while you listen to the hottest hits of the '60s, '70s, '80s and today from The PriSSillas (Fri. Sept. 1) and Serendipity with the Jersey Girls (Sat. Sept. 2).
Oswego's own, Fox Valley Winery, will be onsite to serve a selection of their favorite wines, while a variety of international, national and regional wine varieties will be poured by volunteers. Check back for a list of featured wines and other beverages.
Tickets range between $15.00 – $80.00. See below for additional details.
Ticket prices are based upon the quantity of wine tasting tickets you are interested in. If you do not wish to consume alcoholic beverages, purchase a General Admission ticket instead. Note that ticket packages increase starting September 1st
Enjoy live entertainment, a wine tasting, food options and a silent auction!
You won't want to miss this tasting event and high energy concert powered by three, all-female bands for a worthy cause.
Ten percent of every ticket sold will support the following breast cancer programs and services in our community and beyond to include:
Advance Tickets – Sales end August 31
$80 – Advanced VIP Ticket (Limited to 150 guests) – Includes early entrance for exclusive wine-tasting 60 minutes prior to venue opening each day, a commemorative wine glass; first choice of seating, 20 tasting tickets and a VIP Service line at each wine booth with minimal waiting.
$43 – "For the Fight" Ticket Package – includes a ticket for both event dates, a commemorative wine glass and 14 tasting tickets
$36 – "All for Pink" Ticket Package – includes a ticket for both event dates, a commemorative wine glass and 7 tasting tickets
$25 – General Admission Ticket – includes entry into the event on both event dates – no wine glass or wine tasting tickets included.
$15 – Friday, Only Ticket Package – includes a ticket for Friday night only, Sept. 1,a commemorative wine glass and 5 tasting tickets
Day of Event Tickets – Prices increase by $10
Each tasting ticket is redeemable for a 1 oz. serving of wine
Guests who purchase either the "VIP" Package; "For the Fight" Package or "All for Pink" Package will be eligible to purchase additional tasting tickets for $1 each, on both event dates.
Glasses of wine, glasses of beer, cans of soda and bottled water will be available for purchase using credit cards, only, throughout the event.
Food vendors will be on site selling a variety of savory fare.
Select wine bottles will be sold within the last 90 min. of the event on Sept. 2 from 6:00 – 7:30 p.m. and may be opened onsite and/or taken home for consumption in a sealed bag.
---
Saturday, September 1
The PriSSillas
6:00 – 8:30 PM
Featuring an eclectic setlist, off-the-charts chemistry, and witty sense of humor, The PriSSillas, bring it all each time they take the stage. Their high-energy shows will bring you to your feet as they take you on a musical journey cranking out popular hits spanning numerous decades and genres.
Saturday, September 2
Serendipity
3:00 – 5:00 PM
Serendipity is an all-girl band from the Chicago suburbs. They are most notable for playing hits from the '60s, '70s '80s and today. They absolutely love putting a smile on everyone's face as they sing their hearts out to well-known songs.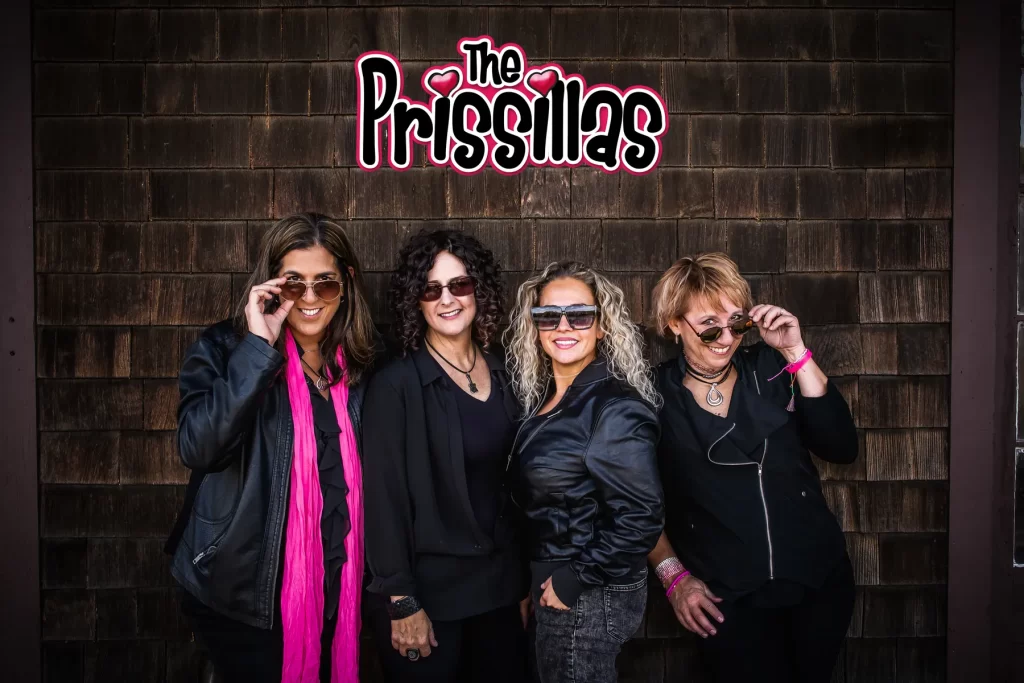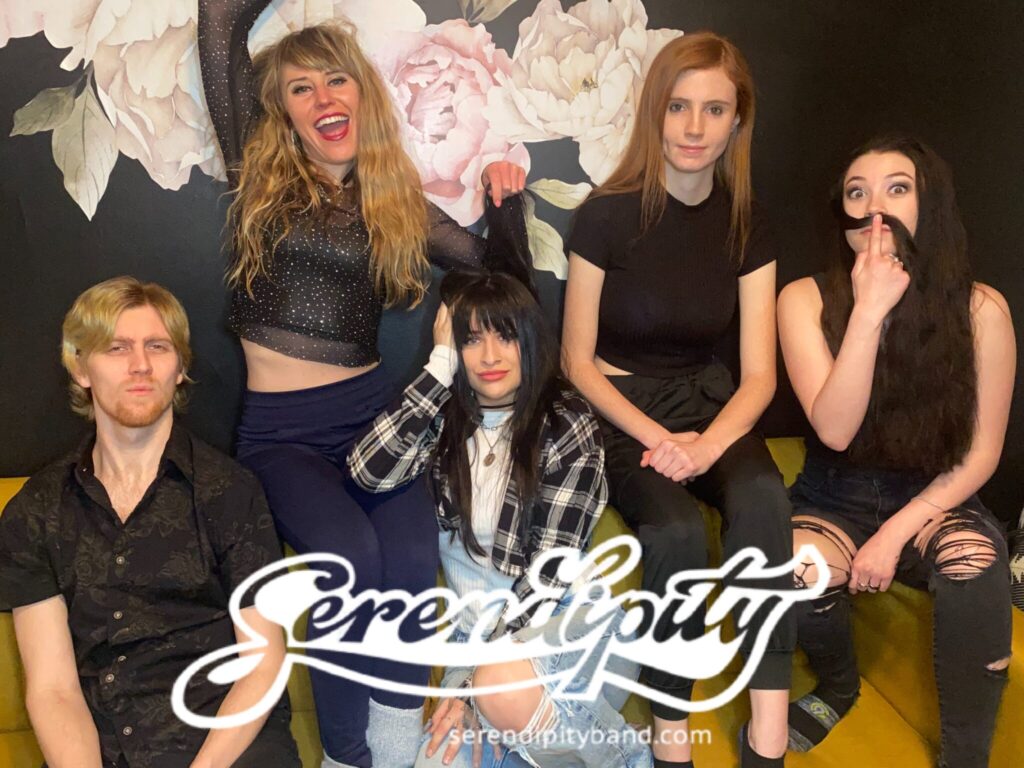 The Jersey Girls
5:30 – 7:30 PM
Three lovely ladies… three unique voices… three distinct singing styles come together as one! This vocal harmony girl-group from the Midwest sings everything from the Four Seasons and the Supremes, through the Disco era, to the music of today! Whether they sing your favorite Oldies-but-Goldies or more current music, the Jersey Girls will make your heart sing along.
---
VENUE POLICIES
All bags will be checked at entry.
Outside food is allowed. Food vendors will also be onsite.
Lawn chairs and blankets are recommended. Chairs are not provided.
Lawn seating is available on a first-come, first-served basis.
Credit cards and cash will both be accepted.
Smoking only allowed in designated area.
The following items are prohibited from being brought into the venue:
Outside beverages, including alcoholic beverages
Tents/canopies are prohibited
Pets (other than service animals)
Weapons of any kind
Fireworks of any kind
Beverages of any kind